Projects
Caring about the maintenance of our assets and anticipation of market trends
In order to maintain the value of our property portfolio, we need to be attentive to our clients' needs. Constantly updating and renovating our properties allows us to offer a sustainable product that is suitable for market demands. Here is an example of some of our latest updates.
Objective

Construction of a new building for hotel use. The nex building of more than 10,000 m² is located in a regenerated area. The construction work has preserved the main façade of the old Convent of San Bartolomé, which is an important part of the skyline of San Sebastian.

Project started

2017

Completion

2020
View Project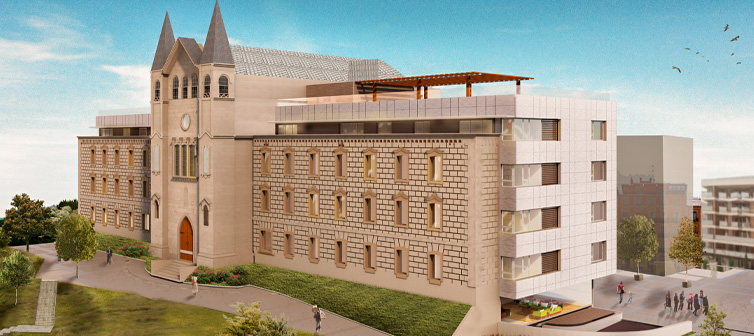 Do you want to learn more about our clients?
Our clients